New and recent releases: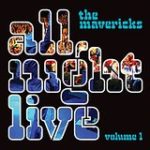 The Mavericks – All Night Live, Vol. 1 – Mondo Mundo Records – The Mavericks have had an extraordinary resurgence in recent years, emerging as top Americana music artists. All Night Live, Vol. 1 is packed with vibrant live versions of songs, largely from recent albums, plus a charming cover of Neil Young's "Harvest Moon. The collection is the first release on the band's new Mondo Mundo label, and lead singer  Raul Malo told the Tennessean there are "so many freakin' volumes" to come in the "All Night Live" series. A new studio album is expected in April 2017.
Mavericks celebrate new record at secret show https://t.co/BIbPiRczGL via @tennessean

— Americana Music News (@KenPaulson7) October 23, 2016
Blind Pilot – And Then Like Lions – ATO Records – Third album from the Portland-based band, now on tour in California.
Jesse Dayton – The Revealer – Blue Elan Records – The ninth album from Jesse Dayton includes standout track "Holy Ghost Rock 'n' Roller," now getting good play on WMOT. He's on tour through early December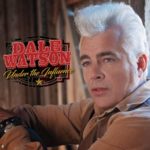 Dale Watson – Under the Influence – BFD – Dale Watson revisits honky tonk and country classics on this new collection, including covers of Doug Sham, Merle Haggard, Johnny Cash, Conway Twitty, Lefty Frizell and Mel Tillis.
Becky Warren – War Surplus – Here's a novel album concept. Nashville-based Becky Warren tells the story of a solider in Iraq and his girlfriend, with songs alternating their points of view. Warren goes on tour with the Indigo Girls beginning October 27.
Cris Jacobs – Dust to Gold – American Showplace Music – Second album from Cris Jacobs, on tour through October and November.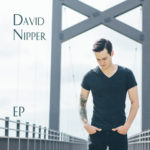 David Nipper – EP – Fresh collection from talented Nashville singer-songwriter David Nipper. He'll appear in the round  at the Commodore Grill in Nashville on November 10 with Phil Dillon and Dave Gibson.
Jack Tempchin – One More Song – Blue Elan Records – New album from Eagles collaborator and songwriter Jack Tempchin is an intimate collection, opening with his Johnny Rivers classic "Slow Dancin'."