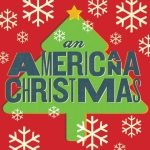 By Ken Paulson
Each year we try to identify new holiday releases for Americana audiences,  but this year New West has made that easy with An Americana Christmas, a thoroughly entertaining collection of Christmas songs from iconic figures like Johnny Cash, John Prine and Emmylou Harris, as well as emerging talents like Valerie June, Nikki Lane and Robert Ellis.
Some of the tracks will fill you with nostalgia, others not so much. I first heard "Must Be Santa" on a Mitch Miller album decades ago; I still find the bizarre Bob Dylan version included here pretty startling.
There are six new recordings joining 12 older tracks. The full listing:
Hark! The Herald Angels Sing (Luther Dickinson)
Everything Is Cool (John Prine)
Pretty Paper (Robert Ellis)
The First Noel (Emmylou Harris)
The Gifts They Gave (Johnny Cash)
Just Me And These Ponies (For Christmas This Year) (Corb Lund )
Run Run Rudolph (Dwight Yoakam)
Must Be Santa (Bob Dylan)
Winter Wonderland (Valerie June)
Everybody Deserves A Merry Christmas (Ronnie Fauss)
Season Of My Memory (Max Gomez)
Les Trois Cloches (Ben Keith w/ Neil & Pegi Young)
At Christmas Time (The Common Linnets)
FaLaLa Love Ya – (Nikki Lane)
Here It Is Christmas Time (Old 97's)
Christmas Must Be Tonight (The Band)
Other holiday albums of note: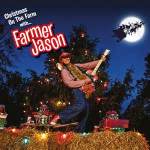 Jason Ringenberg celebrates the holiday with
Christmas on the Farm with Farmer Jason.
The new children's album, produced by Thomm Jutz and
Peter Cooper
,  is great fun, combining traditional songs, new compositions and a friendly narrative from Farmer Jason, It's the rare album that follows "All I Want for Christmas" (is a Punk Rock Skunk)" with an earnest "Hark! The Herald Angels Sing." The highlight is a goofy duet with
Webb Wilder
on "Rudolph the Red-Nosed Reindeer."
 Another new holiday album comes from Rebecca Roubion, a Nashville-based singer-songwriter. Christmas Lights offers up warm renditions of traditional favorites like "Silent Night," "What Child Is This, "Joy To The World," and her own  fresh and her own songs "Stay The Holiday," "A Lot To Give," and the total track.
Roubion is touring behind the album, including a Dec. 14 date in Nashville. Other dates on the tour:
12/2 – San Antonio, TX
12/3 – Waco, TX
12/5 – Dallas, TX
12/6 – New Orleans, LA
12/7 – Austin, TX
12/19 – Laurel, MS
12/20 – Mobile, AL
Tags
Related Posts
Share This