New and recent releases: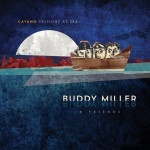 Cayamo Sessions at Sea – Buddy Miller and Friends – We've been on the Cayamo music cruise a number of times and this new collection conveys what makes that such a rich musical experience. Take a couple of dozen Americana music artists, put them all on a cruise ship, and compelling collaborations result. Highlights include Miller and Nikki Lane on "Just Someone I Used to Know," Lee Ann Womack's take on "After the Fire is Gone" and Kacey Musgraves' "Love's Gonna Live Here." Kris Kristofferson, Lucinda Williams, Richard Thompson, Elizabeth Cook, Shawn Colvin, Jill Andrews, Doug Seegers, Brandi Carlile and the Lone Bellow round out this thoroughly enjoyable collection.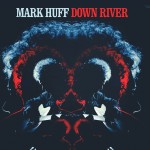 Down River – Mark Huff – This vibrant new EP from Mark Huff moves seamlessly through rock, folk and country, fueled by some of Nashville's best players. Down River was produced by Huff and Mark Robinson, joined in the studio by Audley Freed, Jen Gunderman, Paul Griffith, Mike Vargo and Lisa Oliver-Gray. Huff writes smart and personal songs with compelling hooks, a next-generation Elliott Murphy.  "Almost True" would be the ideal single if there still was such a thing.
Brown-Eyed Georgia Darlin' – Sammy Walker – The legendary Phil Ochs championed Sammy Walker in the '70s, but commercial success eluded the Georgia folksinger. Give credit to Ramseur Records for unearthing the set of demos that launched Walker's career. They're very much of the era – "Talkin' Women's Lib"– but clear evidence that Walker's songwriting and Arlo Guthrie-like vocals should have taken him further.
Experienced – Larry Keel – Flatpicking guitarist Larry Keel's new album features guest spots from Sam Bush, Del McCoury, Peter Rowan and Keller Williams.
Six on the Out – The Westies – Chicago-based duo follows up debut West Side Stories with a new collection of folk-rock narratives.
Multitudes – James Houlahan – Third solo album from former member of The Jody Grind and Dogs on Television.
Broken Man – Ben Hemming – London-based singer-songwriter's first album features blues-fueled Americana. A U.S. tour is in the works.