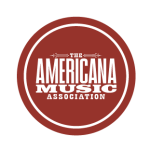 The  Americana Music Association has just announced its initial artist line-up for the 16th annual Americana Music Festival and Conference, set for September 15 – 20, 2015, in Nashville.
It's always an extraordinary week of music and one of the best festivals in Nashville each year.
You'll find conference and wristband information at www.americanamusic.org.
The roster so far:
Anderson East
Andrew Combs
Anthony D'Amato
Banditos
Barna Howard
Béla Fleck & Abigail Washburn
Billy Bragg & Joe Purdy
Birds of Chicago
Brian Wright
The Bros. Landreth
Caleb Caudle
Caleb Klauder Country Band
Carly Ritter
Carsie Blanton
ChessBoxer
Christopher Paul Stelling
The Contenders
Corb Lund
Crooks
Darlingside
Dead Winter Carpenters
Dom Flemons
The Dustbowl Revival
Emma Swift
Frank Solivan & Dirty Kitchen
The Freightshakers
The Grahams
Grant-Lee Phillips
Guthrie Brown & The Family Tree
Hackensaw Boys
Halfway
The Hello Strangers
Henry Wagons
honeyhoney
Horse Feathers
Horseshoes & Hand Grenades
Hugh Bob and the Hustle
Jackie Greene
James McMurtry
Joe Pug
John Moreland
John Paul Keith
Kingsley Flood
Kristin Diable
Kristin Andreassen
Laney Jones and the Spirits
Lee Ann Womack
Legendary Shack Shakers
Lera Lynn
Leyla McCalla
Lilly Hiatt
Liz Longley
Los Lobos
Low Cut Connie
Lucette
Lydia Loveless
Martin Harley
Mary Gauthier
Nikki Lane
Nora Jane Struthers
Nudie
Oh Pep!
Packway Handle Band
Patty Griffin
Pokey LaFarge
Porter
Randy Rogers & Wade Bowen
Ray Wylie Hubbard
River Whyless
Sarah Borges
Sean McConnell
Shemekia Copeland
The Show Ponies
Session Americana
Steelism
The Steel Wheels
Stephen Kellogg
The Stray Birds
Tall Heights
The Vespers
Water Liars
The Whistles and The Bells
Whitey Morgan and the 78s
The Wild Reeds
William Elliott Whitmore
Whitehorse