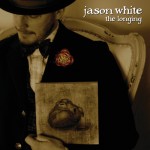 Jason White's new album "The Longing" offers impeccable songwriting with a personal perspective. That much it shares with White's first two albums, "Shades of Gray" and "Tonight's Top Story." But the departure on the new CD is a shift from guitar to keyboards, and an even more intimate sound.
The title telegraphs the theme of the album, and yearning, hopes and regrets are the common threads.
Much of it is sweet, including the opener "For the Freeway Home" and "Waitress," a sympathetic ode to a woman coping with "broken nails and separate checks" who figures prominently in the singer's dreams.
Less sympathetic is the funny and bitter "California." You say your girlfriend has left you and the Midwest behind? "California, I hope you fall into the sea and drown," White sings, calling on the San Andreas Fault to even the score.
With the exception of the R&B-flavored "Tomorrow Can Wait" and loping title song, the album is largely low-key and quiet, a series of conversations overheard at the next table. "Perfect Stranger" has a timeless, classic feel to it.
Publicity surrounding the album has mentioned echoes of Elton John, Bread and the Eagles, but "The Longing" is truly distinctive. Yes, the album may be rooted in the early '70s and Paul Simon's work does come to mind, but so do the love songs of Emitt Rhodes and the quiet compositions of Jim Dawson.
I do miss the soaring guitars of White's "Young American Dreamer" and the edge of 'At the Alibi," but White was clearly shooting for a fresh approach here, and he's succeeded.
"The Longing" is a handcrafted set of touching, smart and sincere songs from one of Nashville's most thoughtful writers.