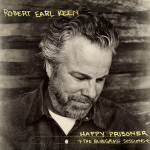 Americana Music News – New releases in our mailbox this week:
Robert Earl Keen – Happy Prisoner – Dualtone – Keen's latest is a bluegrass album, set for release Feb. 10. Full of familiar favorites, it includes "T for Texas," Long Black Veil" and "Vincent Black Lightning. Among the guest artists: Lyle Lovett, Sara Watkins, Natalie Maines and Peter Rowan.
Tom Paxton – Redemption Road – Pax Records – The folk legend's latest is set for release March 10; features appearances by John Prine and Janis Ian. www.tompaxton.com
American Aquarium – Wolves – The follow-up to Burn.Flicker.Die. is set for release Feb. 3. Produced by Brad Cook.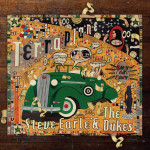 Steve Earle and the Dukes – Terraplane – Set for release on Feb. 17, this is Earle's blues album, produced by R.S. Field. Most intriguing song title: "Go Go Boots Are Back." www.stevearle.com
Susie Fitzgerald – Restless –Big Purr Music, Fitzgerald's second album, set for release Feb. 9. www.susiefitzgeraldmusic.com
Scott Wooldridge – Scott Wooldridge – Solo album from Minneapolis-based singer-songwriter; Midwest tour planned. www. Scottwooldridge.com
The David Motel – People, Places, Things – New project from Nashville-based singer-songwriter David Brooks, produced by Dave Coleman of the Coalmen. www.TheDavidmotel.com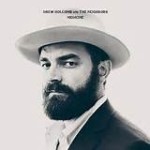 Drew Holcomb and the Neighbors – Medicine – Magnolia Music – First single is "Shine Like Lightning;" album produced by Joe Pisapia. www.drewholcomb.com
PI Jacobs – Hi-Rise Ranch – Six-track collection from L.A. musician, produced by Eugene Toale.
Seahorse – The Fire's Heart – Raven's Flight Records – A Kickstarter-fueled album from Oregon anchored by Rich Swanger. www.seahorselovesyou.com
Chris Carroll – Trouble & Time – Debut album from Texas-based congwriter, produced ny David Beck. www.chriscarrollsongs.com
The Westies – West Side Stories – Michael McDermott and Heather Horton present a "song cycle" about gangsters in Hell's Kitchen in the '60s and '70s. www.westiesmusic.com
Follow Americana Music News on Twitter.