By Ken Paulson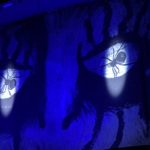 It's been more than four decades, but I still remember seeing the Alice Cooper "School's Out" tour. Complete with guillotine, they rocked Chicago Stadium. And there they were tonight, the band's original members reuniting to deftly play "Eighteen," "School's Out" and "No More Mr. Nice Guy" in Nashville at the Tennessee Performing Arts Center.
I'd be surprised if Dennis Dunaway, Neal Smith and Michael Bruce have played those songs in recent years, but the rust didn't show. The mini-set offered up driving rock and nostalgia in equal measure.
The first part of the set featured Alice's current band, and with the early classics saved for the original band, was little heavy on album tracks of the past 20 years. That said, "Under My Wheels" and "Halo of Flies" were absolute highlights.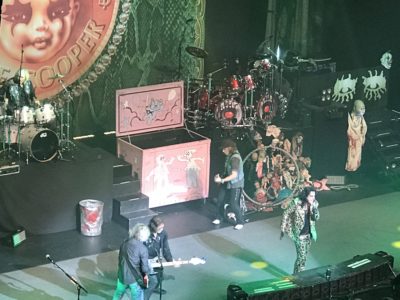 One side note: Alice Cooper's shows have always been about theatricality, but it was a little jarring to have him pull out a dagger at the end of his sympathetic "Only Women Bleed" and have the audience cheer in anticipation of the stabbing to come. Maybe it's time to retire that.
Tonight was a reminder, though of the enduring appeal of  radio-friendly songs, imaginative staging and a persona that never seems to age. Alice Cooper was always about hard rock and humor. Some things never change.