by Paul T. Mueller
In any given year, a lot of new music is released, and much of it deserves more attention, but gets overlooked. So, before 2014 turns into 2015, here's a quick look at some high-quality projects that came out during the past year:
How It Feels to Fly, David Grissom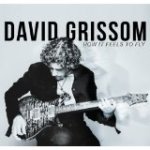 Before he stepped out on his own as a singer-songwriter, Austin-based David Grissom made his bones as a flashy guitarist for bigger names including Joe Ely, John Mellencamp and the Dixie Chicks. There's plenty of fine six-string work on this collection of eight studio tracks and four live cuts, but it's also a showcase for Grissom's excellent production skills and ever-improving songwriting. The title track is a kind of ode to joy that soars just as its name suggests; "Never Came Easy to Me" is a triumph-over-tough-times anthem featuring some nifty wordplay and plenty of that fat guitar tone Grissom is known for. The live tracks include a couple of nods to the classics – a lively rendition of the Allman Brothers' "Jessica" and ZZ Top's gritty "Nasty Dogs and Funky Kings."
 Amulet, John Egan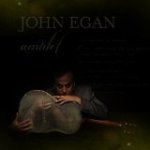 If John Egan's mastery of the resonator guitar brings to mind the late Chris Whitley, that's probably not a coincidence, as the two were friends. Some of Amulet's 11 tracks recall the kind of spooky acoustic blues that first brought Whitley to national attention, but Egan often takes a more lyrical approach. "Another Falling Summer" evokes beauty and sadness in equal measure. "What you can't forget will make you stronger/When you're learning how to live," Egan sings, accompanied by sweet strings that lend just the right amount of atmosphere. "And the same mistake can be your lucky break/Over and over again." Things get a little funkier on "Sweet Ride (So Good)" and "Shake!," with its jazzy New Orleans vibe. The undercurrent of spirituality that runs through the album surfaces in the closing track, "Peaceful Mind," whose chorus includes the gruff plea, "Bless us, O Lord, with a peaceful mind." Most of Amulet consists of Egan originals; the one well-chosen cover is a fine rendition of Blind Lemon Jefferson's "See That My Grave Is Kept Clean."
Montagu Hotel, Brad Boyer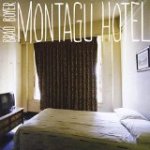 Singer-songwriter Brad Boyer is making a name for himself as an accomplished songwriter and performer of Texas folk/country. It doesn't hurt that he seems to know everyone who's anyone in Texas music, and that he got about half of them (Joe Ely, Rick Richards and "Scrappy" Jud Newcomb, to name but a few) to back him on this album. Some of the themes are familiar – trucking ("Big Rig Driver"), drinking ("Tonight I'm Gonna Lose"), women ("Texas Darlin' ") and lost love ("Long Cold December") – but Boyer handles them with affable panache. Things get more interesting when he steps off the path a bit. "Five Stones and a Sling" explores faith a bit obliquely, but with plenty of twang. "The Light" looks at truth and uncertainty more directly and with a harder edge, provided by John Carroll's fine electric guitar. The song recounts the story of Jesus and Thomas, with the former advising the latter, "Don't doubt in the dark/What you've seen in the light." Other highlights include a version of the sad love-and-violence tale "The Ring," somewhat different from co-writer Matt Harlan's earlier version, and "The Last Folksinger," a moving tribute to iconic singer-songwriter Guy Clark. The title track is a gentle tribute to an old hotel in downtown Houston where, Boyer sings, he lived for a month as a child and "met some cool cross-dressers/and some desperate confessors/looking for excuses for their sins."
Blanco County Lights, Brant Croucher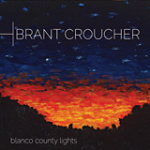 The songs on Blanco County Lights deal with familiar country themes like women and drinking and trucks, but Brant Croucher's approach to them shows more imagination than that of most of the bro-country dudes currently selling out arenas. "Doing Well" talks about lost love and booze, but "sleeping around don't suit me," Croucher sings, and "drinking to drown is too easy." Similarly, the title track's narrator is no stranger to a barstool, but ruefully concludes that he's "not really that comfortable with how comfortable this bar's become." There's a truck in "84 Boxes," but it's a big rig, not a pickup, and the guy telling the story is not the driver but the sweaty guy on the loading dock. "It's a couple bucks an hour for the hours in the day," Croucher sings, backed by a fast shuffle beat and a couple of intertwining guitar lines. "Ran a tab with the Devil, now it's time to pay." The album's sweetest song is "Theodora," which Croucher wrote as a love song from his grandfather to his grandmother. Most of it is the story of the couple's life, starting out in the Southeast and ending up in Texas, but the third verse is in the first-person voice of his grandfather: "Theodora, I hope you know I love you/I love you more than any words could ever say/And I will until my very last day."
Follow Americana Music News on Twitter @Sun209com.