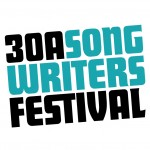 Sun209 is headed for Santa Rose Beach, Florida to cover the 30A Songwriters Festival this weekend. Watch for updates on Twitter (sun209com) and on this site.
The News Herald of Panama City previewed the festival today. You'll find the full story by Tony Simmons here, but here's a preview:
Susanna Hoffs of The Bangles described the event as "a series of magical moments unfolding over the course of the long weekend — old friends reuniting, new friendships being born. … Large audiences and performers enjoying days and nights of music, storytelling both poignant and humorous, spontaneous jams, Southern hospitality, delicious food and wine."
The festival is produced by the Cultural Arts Alliance of Walton County and presented by Visit South Walton. Proceeds benefit the CAA.
Festival venues include Vue, Fire, The Naked Grape and the Gulf Place Amphitheatre in Santa Rosa Beach; First Note Music Hall in Blue Mountain Beach; Hibiscus, Pandora's and Shorty's in Grayton Beach; Fish Out of Water, The Gathering Spot and The Boathouse in WaterColor; The Lyceum, Bud & Alley's, Pizza Bar, Central Square Records and the Seaside Meeting Hall Theatre in Seaside; La Botana in Seagrove; Caliza in Alys Beach; the amphitheater in Seacrest Beach; and Amavida, The Summer Kitchen and the Town Hall in Rosemary Beach.