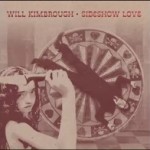 By Ken Paulson
Will Kimbrough is on a roll with his solo album Sideshow Love and band project Willie Sugarcapps both in this week's Americana Music Association airplay chart.
We talked to Will about juggling multiple musical ventures and the unique cover on Sideshow Love, due for release on Feb. 18.

 Follow the latest in Americana music news on Twitter at @Sun209com.