New and recent releases: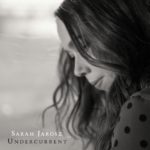 Sarah Jarosz – Undercurrent – Just released is Undercurrent, Sarah Jarosz's fourth album and arguably her best. The new collection reflects her maturation as a songwriter, drawing on life experiences to write or co-write every song on the album. Undercurrent is musically more spare than earlier work, but impeccably performed.  She recently told the Los Angeles Times about driving from North Carolina to Nashville just to see Paul Simon perform at the Ryman. That makes perfect sense. Like Simon, her songs seek that sweet spot between intellect and emotion. Helping out on the album are Parker Milsap and her I'm With Her partners Aoife O'Donovan and Sara Watkins.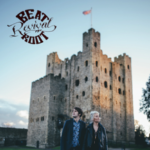 Beat Root Revival – Toulouse Records – Ben Jones and Andrea Magee are Beat Root Revival, a folk duo from England that relocated to Austin and has been touring the U.S. with Jonathan Jackson + Enation Their songs – largely written separately – are often anthemic, from the striking opener 'The Revolution Begins Today," to "Fire"," ("There's no time to wait now/ We just need to break down the walls") and "Hold On" ("Glory or defeat? Do you stand and fight or jut retreat?" A highlight: Magee's "Forever," a pledge of love. There's much to like on their Toulouse Records debut.
Michael McDermott – Willow Springs –Michael McDermott's 10th album Willow Springs reflects a personal journey spanning dark and more recent, much lighter days. His "Half Empty Kind of Guy" pretty much describes the tone of the album. In press materials, McDermott describes this as "an album of reckoning … dealing with sobriety, grief death, mortality, shame and forgiveness." McDermott has described Bob Dylan and Bruce Springsteen as his biggest influences and both are evident here.
More new releases:
Redleg Husky – My Old Heart –  Asheville trio's second album blends roots, bluegrass and country.
Pete Kronowitt – A Lone Voice – Contemporary protest album San Francisco artist Pete Kronowitt includes the biting "Got Guns?"
Chet O'Keefe – Because of You -Scarlet Records – 3rd album  includes two songs co-written with Kim Richey, producer Thomm Jutz and Jon Weiberger
Lasers Lasers Birmingham – Royal Blue – LA-based artist Alex Owen set to release new EP on July 22.
Tags
Related Posts
Share This