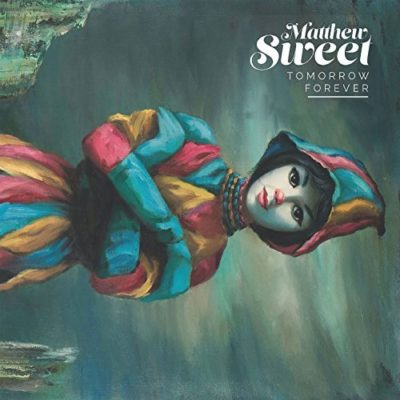 By Ken Paulson —
I've only seen Matthew Sweet perform once before, on a double-bill with the Bangles at the 30A Songwriters Festival. The show was fine, but couldn't compare with tonight's performance in front of an audience of fans, all of whom apparently own a copy of Girlfriend.
That raised both the adoration and energy levels at the City Winery in Nashville  and Sweet delivered. He played a remarkably balanced set, with a handful of tracks from his new Tomorrow Forever album, and a generous mix of past successes. The new material went over well and "Music For Love" was a highlight. Sweet saved a familiar trifecta to close out his main set, including vibrant versions of "Girlfriend," "I've Been Waiting" and "Sick of Myself."
Opening the show was Tommy Keene, a revered figure in power pop circles. He played solo, first acoustically and then with an electric guitar. He delivered a solid set, but it made you really want to see him with a band.
Highlights included his classic "Places That Are Gone," "Deep Six Saturday" and a cover of Alex Chilton's "Nighttime."