New and upcoming releases: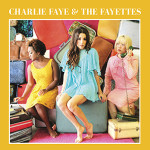 Charlie Faye and the Fayettes –  Charlie Faye teams up with Betty Soo and Akina Adderley to form a girl group on her new album "Charlie Faye and the Fayettes." It melds a '60 sound with 2016 attitude, exemplifed by the sexual invitations on "Green Light." The Chiffons would have been appalled. Classic influences abound, from the Ronettes intro to "Coming Around the Bend" to "Breakaway"-era Jackie DeShannon on "Delayed Reaction." It's all fresh and fun.
Cornflower Blues – Invincible – Reflective third  album from Ontario band, due June 1.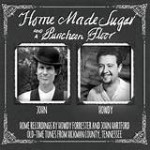 John Hartford  and Howdy Forrester – Home Made Sugar and a Puncheon Floor – Spring Fed Records( The Center for Popular Music at Middle Tenessee State University) – Historic home recordings from John Hartford and fiddler Howdy Forrester. The album offers an informal performance and conversation focusing on  songs Forrester learned as a boy from his Great Uncle Bob Cates.
Town Mountain – Southern Crescent – Spirited  new bluegrass album, due April 1.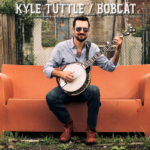 Kyle Tuttle – Bobcat – Debut album of Nashville-based banjo player Kyle Tuttle features his own compositions.
Steve Dawson – Solid States and Loose Ends – Canadian artist Steve Dawson, now based in Nashville, releases his seventh solo album.
Mary Ann Casale – Restless Heart – Blues, folk and jazz from Northern New York artist.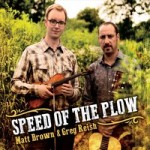 Matt Brown and Greg Reish – Speed of the Plow –Fiddler Matt Brown and guitarist Greg Reish play old-time American instrumentals.
Lizanne Knott – Excellent Day – Bluesy, intimate new album due April 8.
Tin Toy Cars – Debut album from Las Vegas-based Tin Toy Cars.
Tags
Related Posts
Share This