Americana Music News – New releases in our mailbox this week: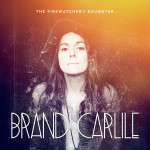 The Firewatcher's Daughter – Brandi Carlile – ATO Records –  Fresh off the Cayamo cruise, Brandi Carlile is touring the country in support of this new album, including a March 4 date at the Troubadour, March 7 in Atlantic City and March 11 in Brooklyn. Carlile continues her impressive work with Tim and Phil Hanseroth on this album (out March 3) that reportedly consists primarily of first takes. The first single is "Wherever is Your Heart."
Twice Told Tales – 10,000 Maniacs – Cleopatra Records The current generation of 10,000 Maniacs has a new album set for release on April 28. It's a return to the band's core musical influences with renditions of traditional folk songs from the British Isles, including "She Moved Through the Fair" and "Wild Mountain Thyme."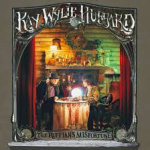 The Ruffian's Misfortune – Ray Wylie Hubbard – Bordello Records – Ray Wylie Hubbard is following up The Grifter's Hymnal (reviewed here) with The Ruffian's Misfortune, described in press materials as "the tightest and most focused" of his career. The album is set for release on April 7, and is to be followed by an autobiography.
Another Rising Sun – Jon Chi  The former member of Rainmaker recorded his second solo album in Milwaukee with Ken Krei. The album ,described as "a blend of folk, gospel and jam" is set for release on May 5.
Old Ways vs. New Days – J. Tex and the Volunteers –– Heptown Records This Copenhagen-based Americana band is fronted by Detroit native J. Tex.
Tags
Related Posts
Share This