New and recent releases in Americana music: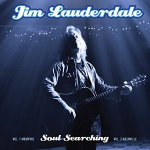 Soul Searching Volumes 1 and 2 – Jim Lauderdale – Music should always be about quality and not quantity, but there's something astonishing about Jim Lauderdale's output over the years. In a 30-year span, he's released 28 albums of real merit. Apparently concerned about underachieving, he has now released the double-disc Soul Searching collection, with one disc recorded in Memphis and the other in Nashville. They're both excellent, though we'll admit to being partial to the Memphis set, recorded at Royal Studios with Charles and Leroy Hodges, Alvin Youngblood Hart and other soulful players. Luther and Cody Dickinson appear on both discs.
Get Together: Banana Recalls Youngbloods Classics – Grandpa Raccoon Records – Founding Youngbloods member Lowell Levinger aka "Banana" offers up a spirited collection of what John Sebastian once described as "good time music." An agreeable colleciton of jugband and folk music includes appearances by David Grisman, Ry Cooder. Maria Muldaur and the late Jesse Colin Young.
Devil Music – Randall Bramblett – New West Records – We were impressed by Randall Bramblett's The Bright Spots and Devil Music is a worthy follow-up, with appearances by Chuck Leavell, Derek Trucks and Mark Knopfler.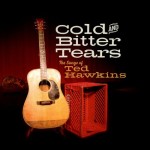 Cold and Bitter Tears: The Song of Ted Hawkins – Eight 30 Records – Ted Hawkins was a street singer whose talent transcended those humble origins. His first release on a major label came just a year before his death in 1995, but his musical legacy remains vibrant. This collection of his songs features an amazing array of Hawkins fans, including Kasey Chambers, Mary Gauthier, Tim Easton and James McMurtry, plus an
Hear the Bang: The Life and Music of Denny Lile – Big Legal Mess Records – The music business has always been tough, and countless talented players have never recieved the recogniton that their talent warranted. This new release is a case study, chronicling the career of Denny Lile,  a Louisville singer and songwriter who seemed destined for great things. Four decades after Lile's debut album, a documentary and CD tell us what we missed.
Tags
Related Posts
Share This