By Ken Paulson
New and recent releases: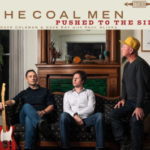 The Coalmen – Pushed to the Side – Coming August 19 is Pushed to the Side, the fifth album from the Nashville-based Coalmen. Band leader Dave Coleman is a next-generation Tony Joe White, writing soulful and thoughtful songs and he's joined here by Dave Ray and Paul Slivka. The songs are sometimes sobering and always well-crafted. Highlights include "Depreciation,"  an insightful song about the aging process and the driving "The Payoff."
Various artists – On Top of Old Smoky – New Old Time Smoky Mountain Music – In the excellent liner notes to this new collection,Ted Olson explains that a scholar named Joseph Sargeant Hall was hired in 1937 to research the local culture and record the music of the Smoky Mountains just before those living there had to move to make way for the new national park. This collection features contemporary artists, including Dolly Parton, and Norman and Nanci Blake, revisiting the songs captured by Hall.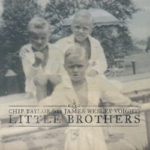 Chip Taylor – Little Brothers – Trainwreck Records – It's hard to say which is more remarkable – Chip Taylor's prolific output or the consistent thoughtfulness behind his work. His new collection include "Refugee Children," a song about kids he met during his travels in Europe and "Enlighten Yourself," a self-help song he punctures with his own irreverent commentary. Taylor also has a bonus release– I'll Carry For You – a song about the bond between sisters.
Sarah Watkins – Young in All the Wrong Ways – New West – This striking new collection from Sarah Watkins shows her growing confidence and skills as a songwriter. It's a long way from Nickel Creek.
Ruby Dee and the Snake Handlers – Little Black Heart – Caddy Town Records -Today is the release date for a new album from Ruby Dee, who overcame  significant medical challenges to release this rockabilly-fueled collection.
Tags
Related Posts
Share This