New and recent releases from Darrell Scott, Cyndi Lauper, Jeremy Nail, David Newbould, the Honeycutters, Mike Eldred Trio and Robert Rex Weller, Jr.: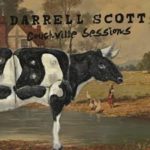 Darrell Scott – The Couchville Sessions – It's a measure of Darrell Scott's depth as an artist and songwriter that he could record an album's worth of material 15 years ago and then put it on the shelf. The Couchville Sessions was worth the wait, highlighted by the haunting "Waiting for the Clothes to Get Clean" and covers of Johnny Cash's "Big River" and James Taylor's "Another Grey Morning."
 Cyndi Lauper – Detour – Sire Records – We suppose we shouldn't be surprised by Cyndi Lauper's collection of country covers recorded in Nashville. After all, her Memphis Blues was recorded just down the interstate not long ago. We assume a celebration of Knoxville is next. It's a fun release with guests galore, including Emmylou Harris on "Detour," Vince Gill on "You're the Reason Our Kids Are Ugly" and Allison Krauss on "Hard Candy Christmas."
 Mike Eldred Trio – Baptist Town – Great Western Recording Co. – The new Mike Eldred Trio album was recorded in Sun Studio in Memphis and features guest turns from Robert Cray, John Mayer and David Hidalgo.
 Jeremy Nail – My Mountain – Open Nine Music – Jeremy Nail's new album was produced by Alejandro Escovedo with a band that included Chris Masterson, Eleanor Whitmore, Bobby Daniel and Chris Searles. Our favorite track: "Dreams."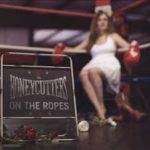 The Honeycutters – On the Ropes – Organic Records – Rich new album from the Honeycutters is their fourth. The title track sets the tone with equal measures of defiance and resignation:
" I paid a lot to feel this bad."
 David Newbould – The Devil is his Name – Coming May 20, the new David Newbould EP follows up his strong Tennessee release. Helping out are stalwarts Michael Webb and Jefferson Crow.
Robert Rex Weller, Jr. – Western Seeds Record Company – Robert Rex Weller tackles a wide array of covers, ranging from Willie Nelson to the Hollies and the Doors.
Tags
Related Posts
Share This