Americana Music News – New releases include albums from Lily Hiatt and Joseph Wooten, both artists with strong  Nashville ties: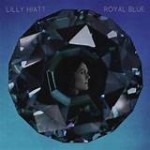 Royal Blue – Lily Hiatt – Normaltown Records   We first saw Lily Hiatt years some ago as a solo songwriter strumming an acoustic guitar on a side stage at the CMA festival in Nashville. It's a more mature and musically adventurous Hiatt on the just-released Royal Blue, a dynamic recording produced by Adam Landry with pedal steel, synth and a rock foundation. The lyrics reflect broken relationships, but the sound is bold and confident.
Stumpjumper – Charlie Parr – Red House Records   Set for release on April 28, Charlie Parr's Stumpjumper release is the first album he's recorded with a full band. The Duluth-based artist is on tour now, with dates this week in Pittsburgh, Maumee, Ohio and Milwaukee .
Gill Landry – Gill Landry – ATO Records  Gill Landry , best known as a member of Old Crow Medicine Show, is joined on his third album by guests Laura Marling and Robert Ellis. Landry is touring in support of the album, with dates this week with Justin Townes Earle.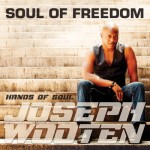 Soul of Freedom – Joseph Wooten Joseph Wooten's latest solo album Soul of Freedom is both familiar and fresh, melding the influences of Steve Wonder and Sly Stone with very contemporary takes on the world around us. Wooten is the keyboardist with the Steve Miller Band and a member of the musically rich Wooten family (his brother Victor guests here.) He also clearly embraces music for its capacity to inform, engage and elevate. From "Life Love Truth" to "Unity" and "I Matter," Wooten delivers affirmation and reflection in a consistently ambitious musical setting.
Head for the Hills – Markus James – Firenze Records – Head for the Hills continues Markus James' collaborative blues recordings, teaming him a with a number of drummers from the North Mississippi Hill Country.
Tags
Related Posts
Share This